Last day to order your homecoming t-shirt!!!! All orders and payment should be done through T&M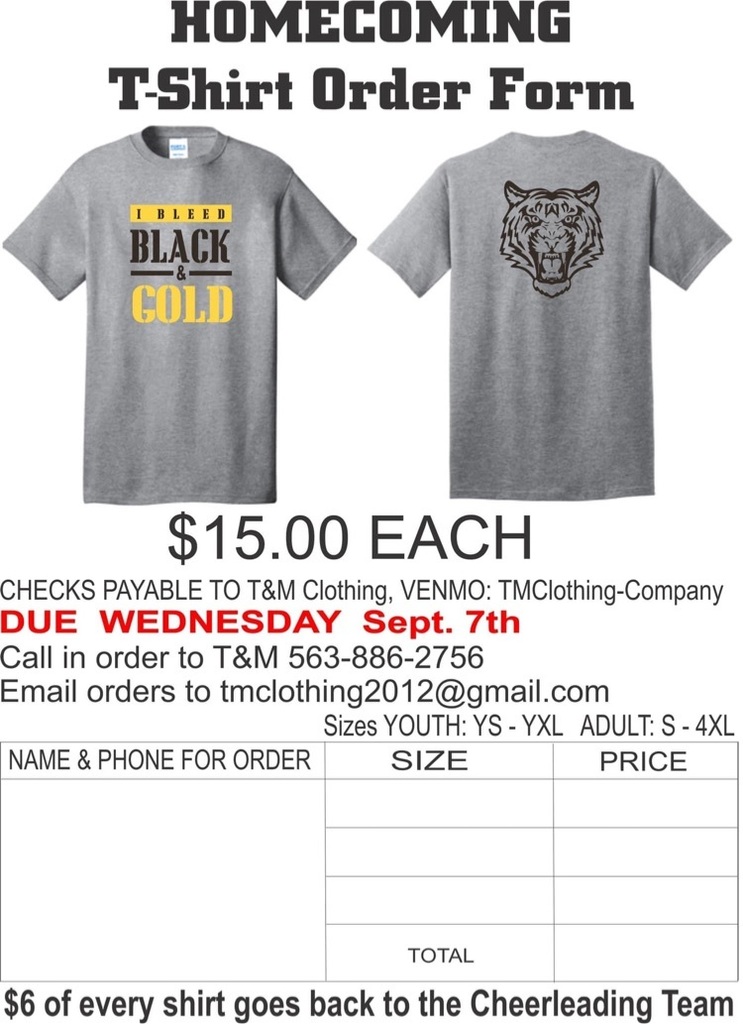 A great start to the week at TES! Welcome to all of our new Preschool friends. 4-2 had a great brain brake between literacy and math as well!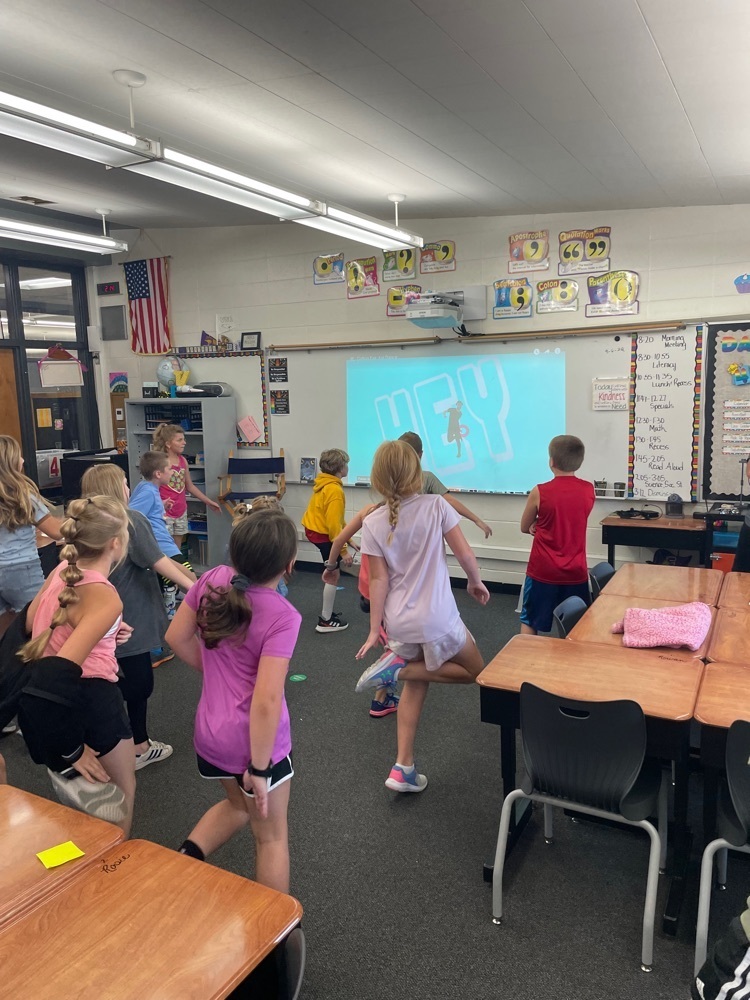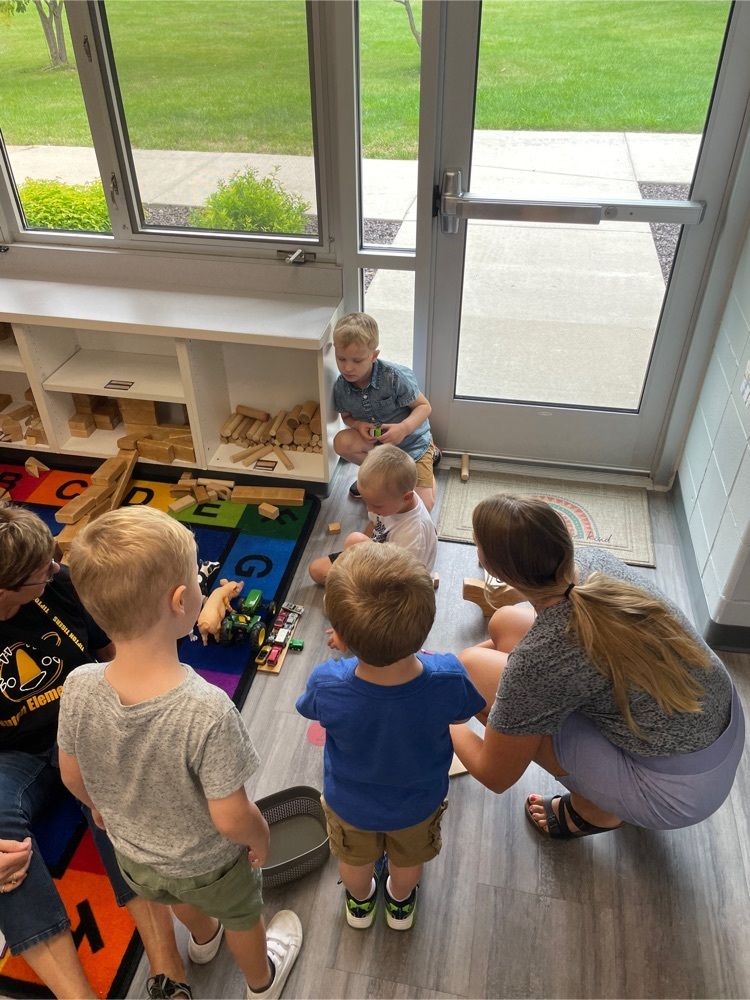 The Tiger XC team came out strong tonight! Varsity Boys 1st, JV Boys 3rd Varsity Girls 2nd, JV Girls 2nd MS ran their very first race tonight and will be back in action with us on Saturday in Monticello! Results are at the following website:
https://www.bwracingservices.com/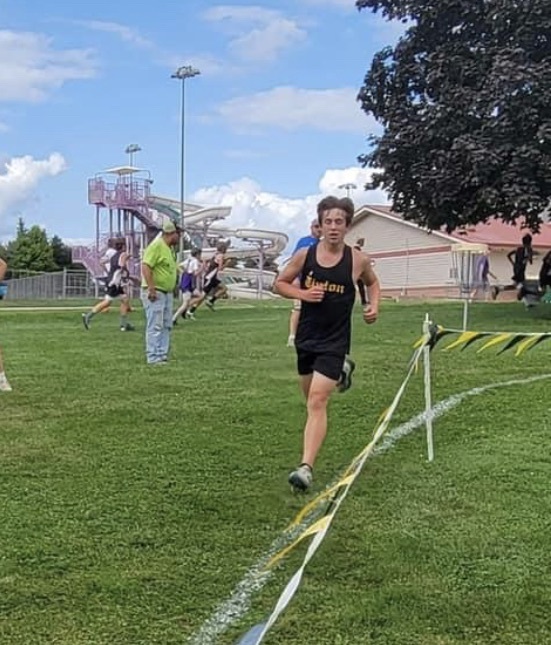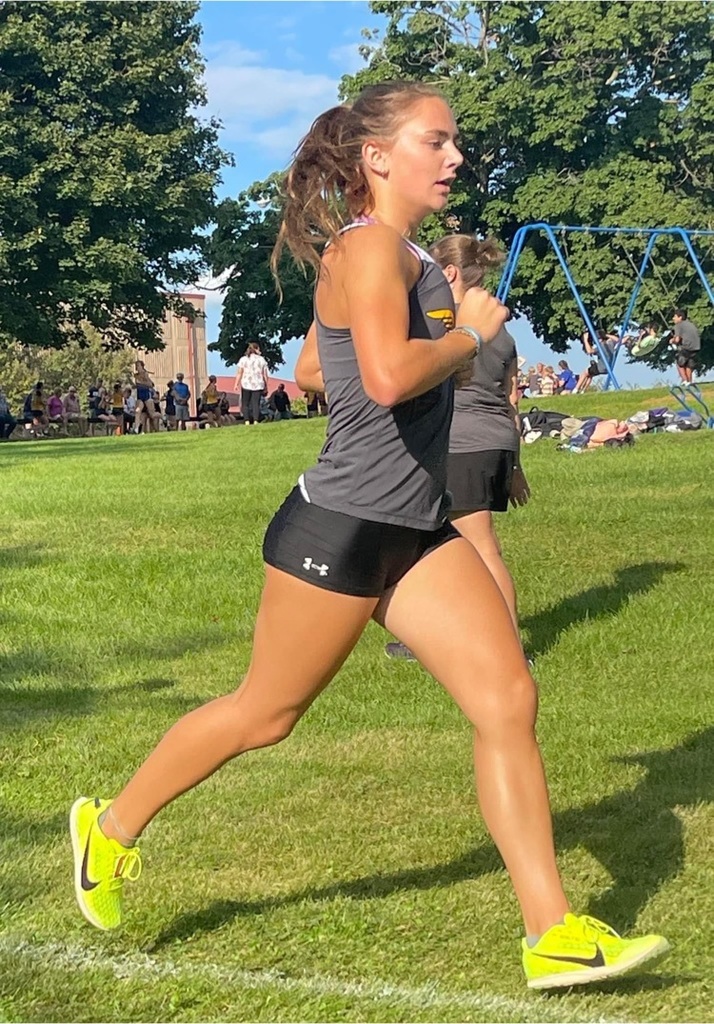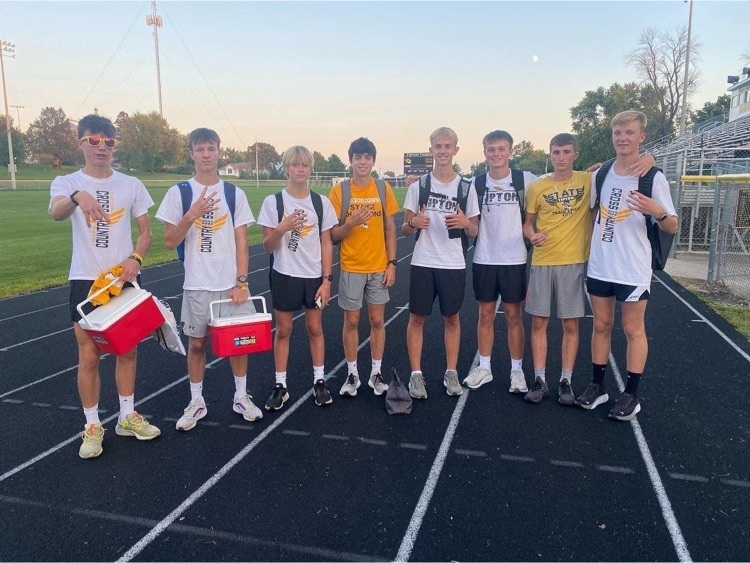 Fall Junior Cheer Clinic - Sign up by Sept. 16 for a t-shirt!! Hey THS families! Your Tiger Cheerleaders are hosting a Junior Cheer Clinic and registration is open NOW! Current students grades PK-5 are eligible. Register by September 16 to ensure a t-shirt for your Junior cheerleader! Registrations after September 16 are welcome but are not guaranteed a shirt for the clinic and performance. You can register online here:
https://forms.gle/jxG6VtDc86QhPMoz8
Paper registration: Pick up a form from the Elementary office or print off the attached form and turn it in to Elementary office. If you registered online you DO NOT need to complete a paper form. All payment can be turned into the Elementary office, all checks should be made out to Tipton High School (memo line Cheer Clinic) Reach out to Coach Carina for more questions,
Carina.howe@tipton.k12.ia.us
GO TIGERS!!!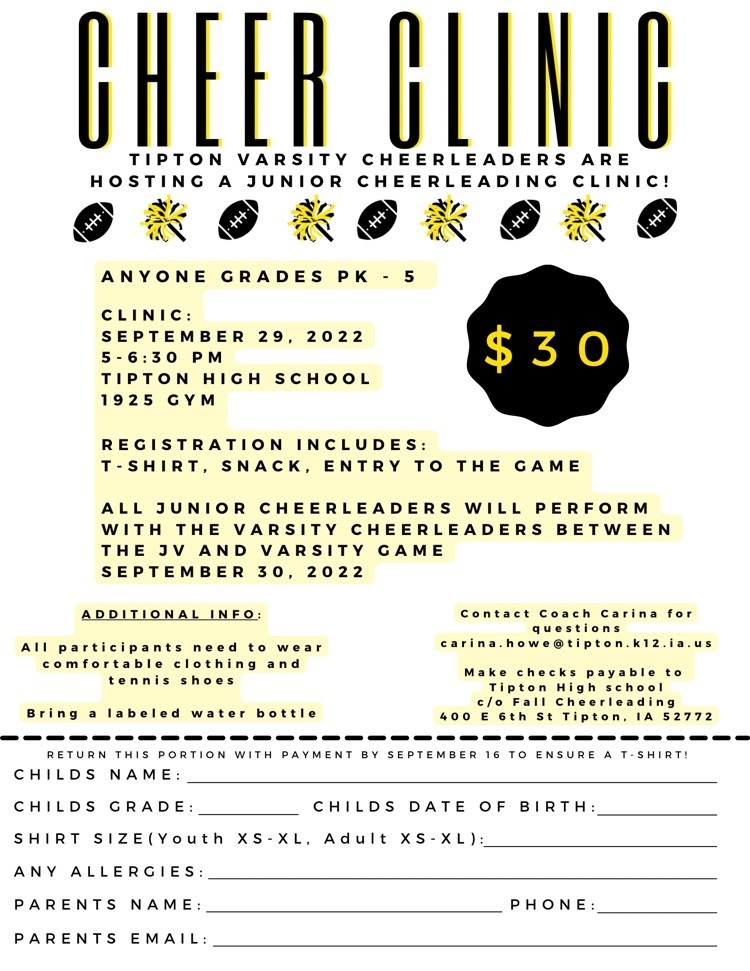 Get ready for the only home Tiger XC Meet on Tuesday!! Spectator parking will be near the soccer fields and Handicap parking near the Concession Stand. The Start is behind the visitor bleachers and the finish is on the softball field by plum street. Go Tigers!!! 🏃‍♀️🏃🐅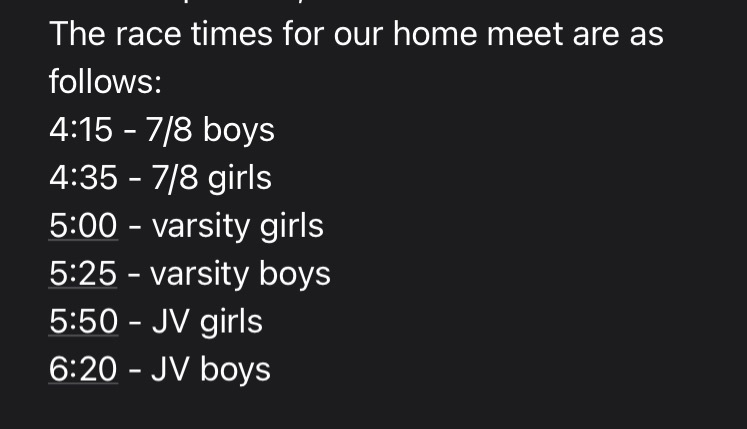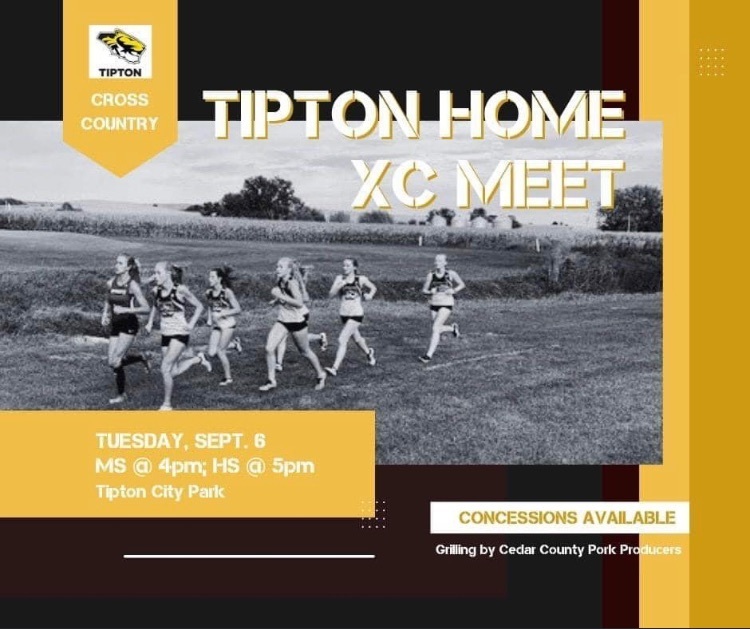 Final from Tipton, Tiger JV wins 13-6 #GoTigers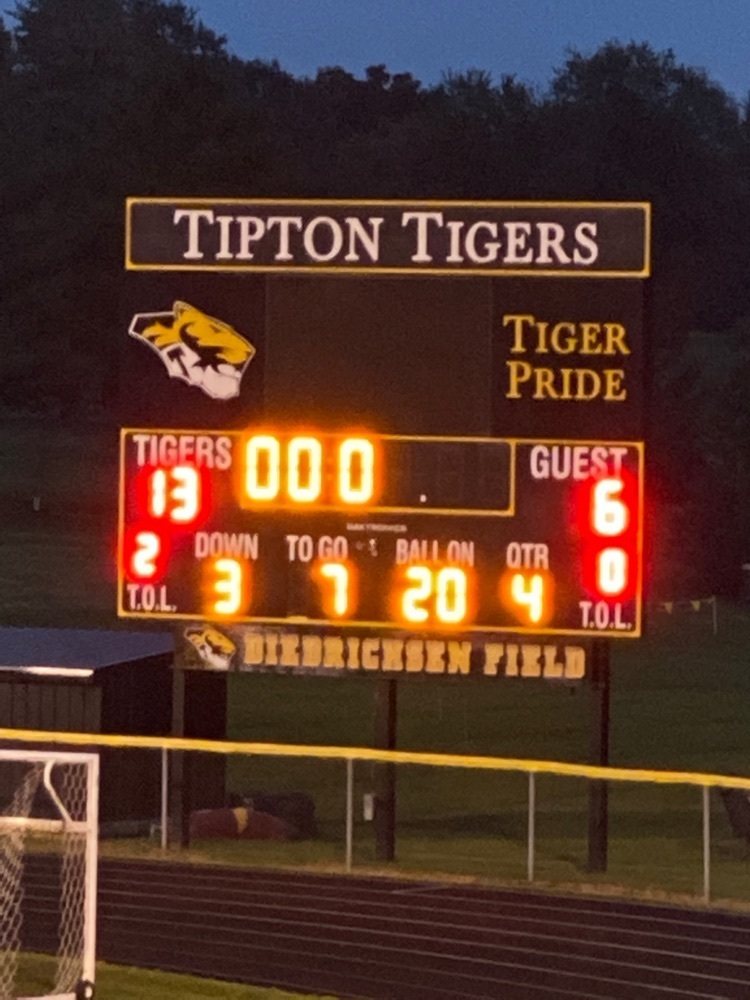 Still 7-6 after the 3rd quarter #GoTigers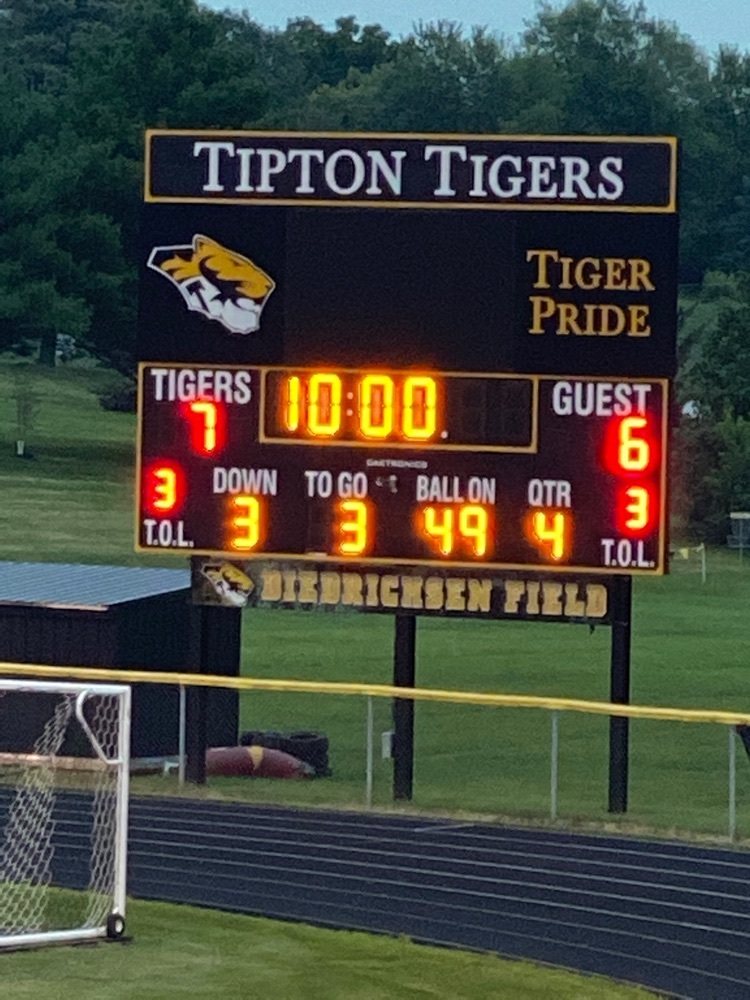 After one quarter the Tigers JV leads Mediapolis 7-6
4th quarter- Mepo leads the Tigers 29-0
End of 1st quarter Mediapolis 7, Tipton 0

Second grade had a great time today in the library!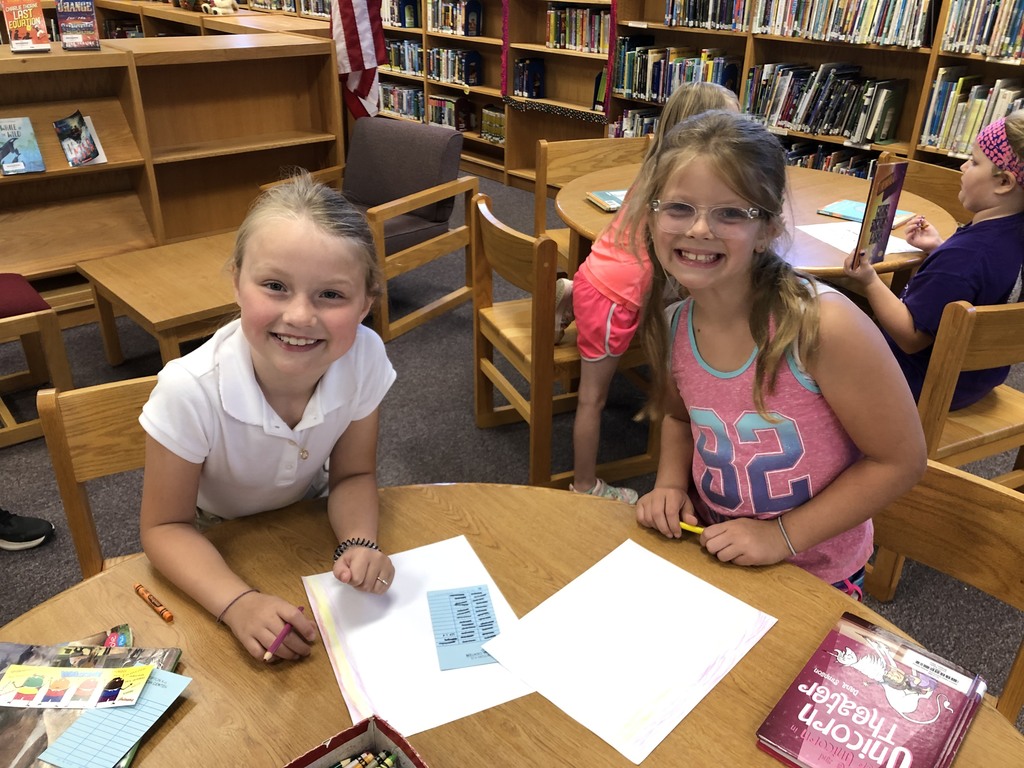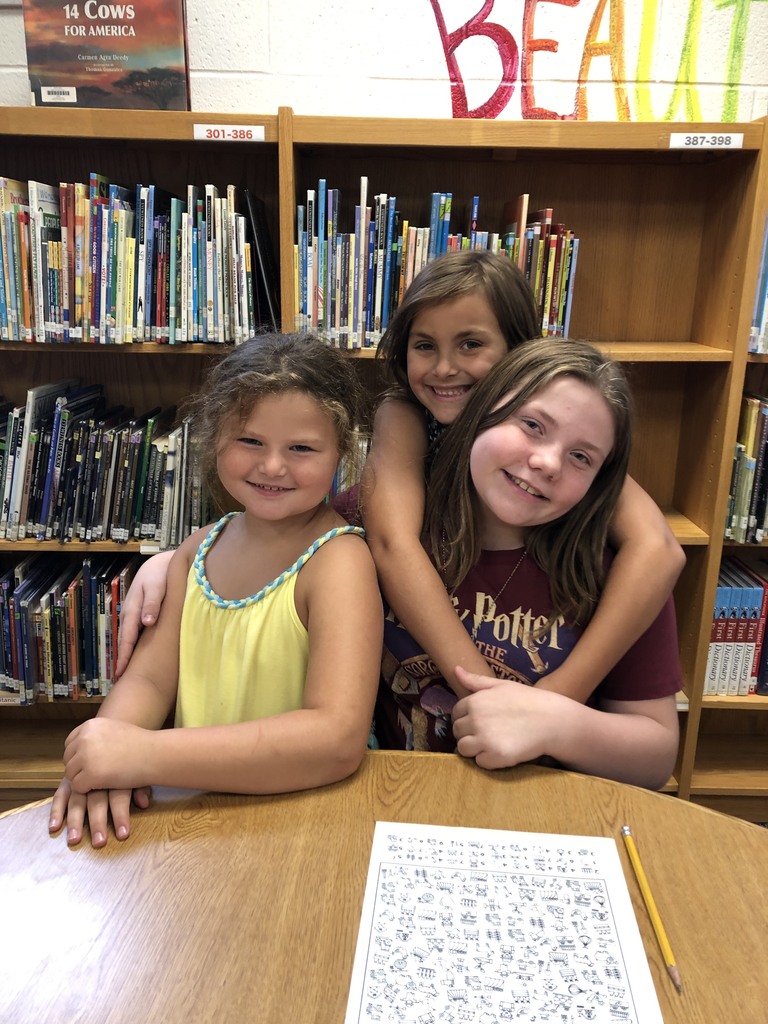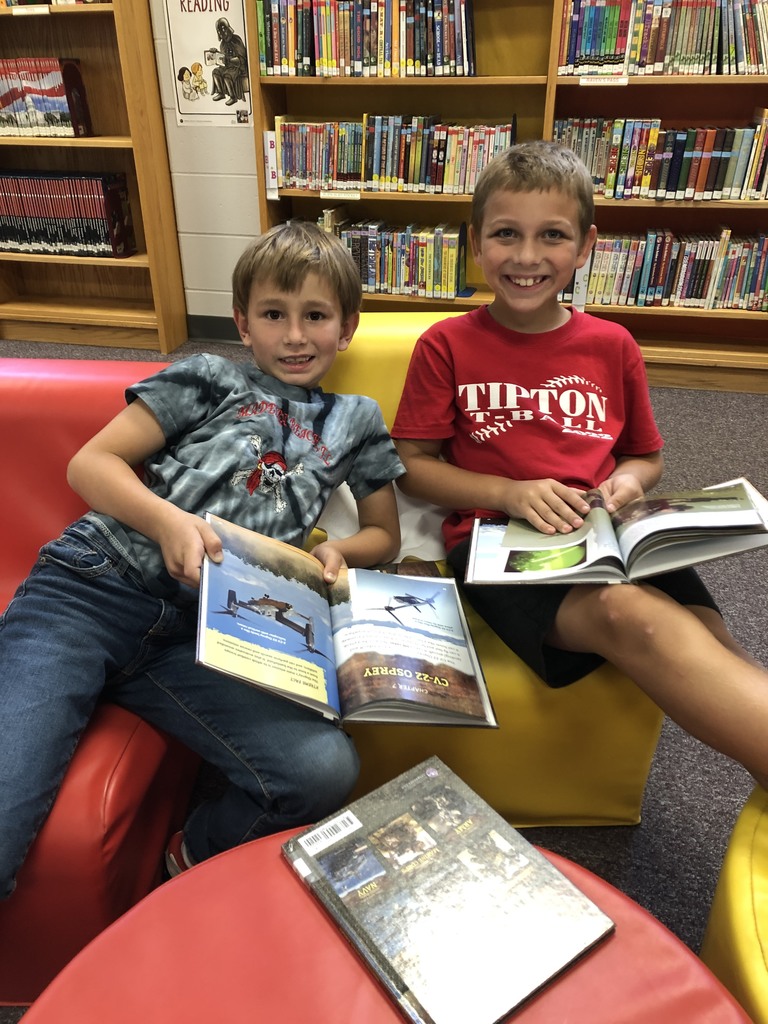 The 7/8 band did student led sectionals today, plus we had a professional percussionist work with our students!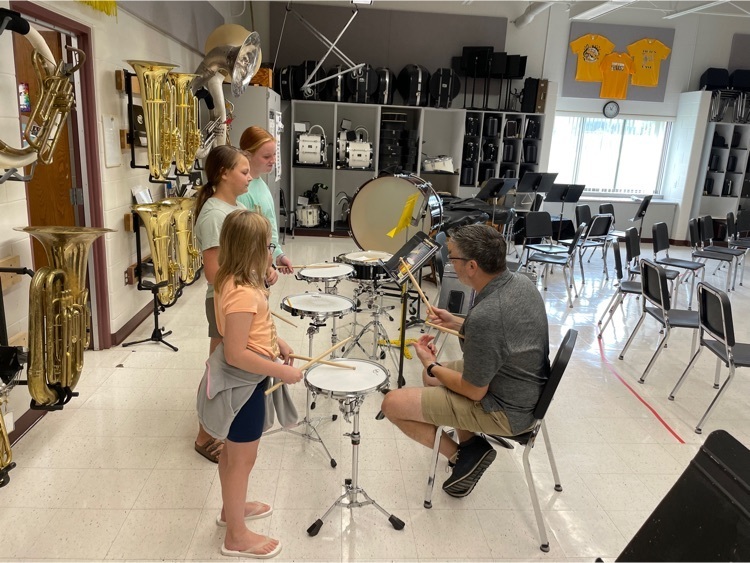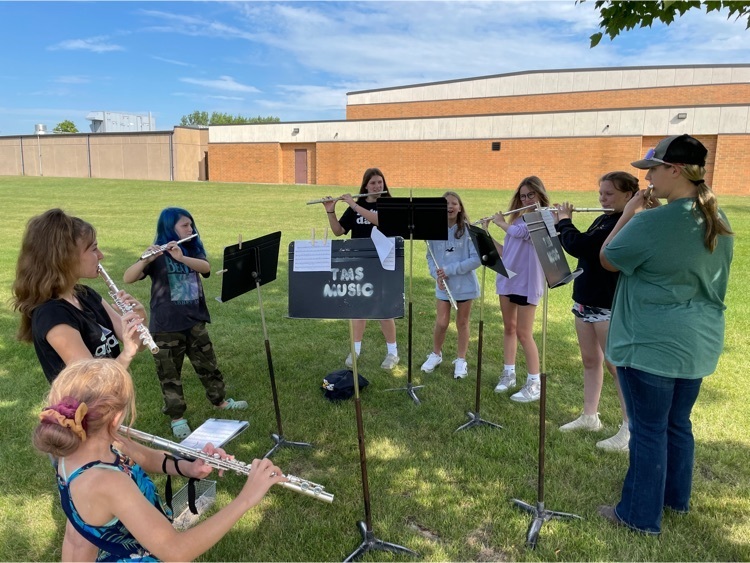 Tipton Elementary finished up it's first full week with students. We had a lot of great learning, as well as some fun! Have a great labor day weekend! #GoTigers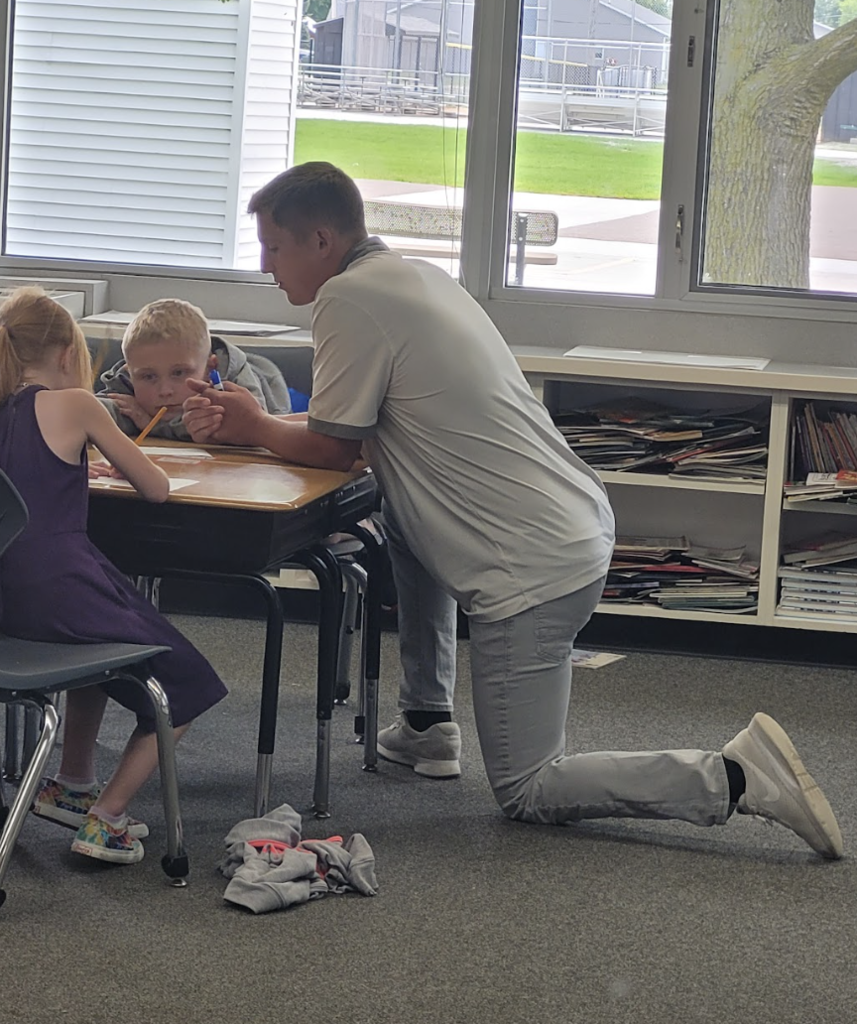 Save the Date for Inside Out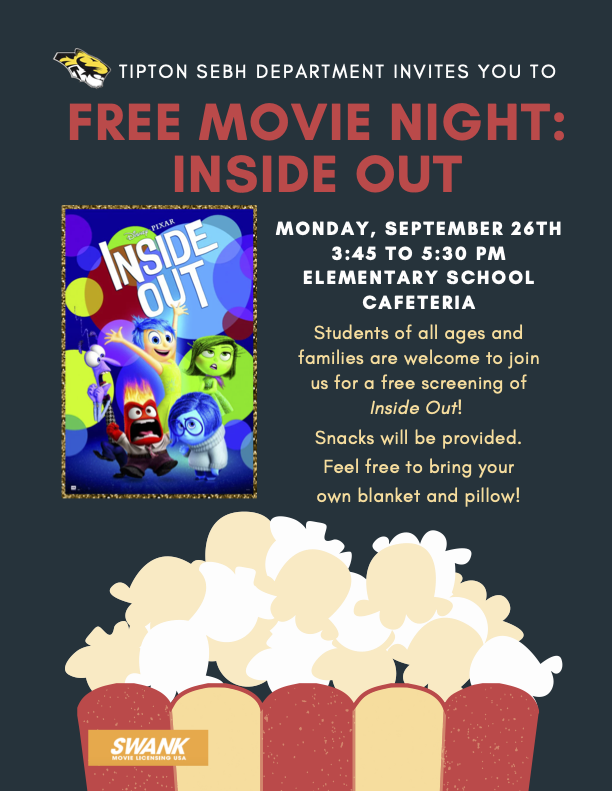 Tiger Volleyball drops a close game three, but falls short against state-ranked West Liberty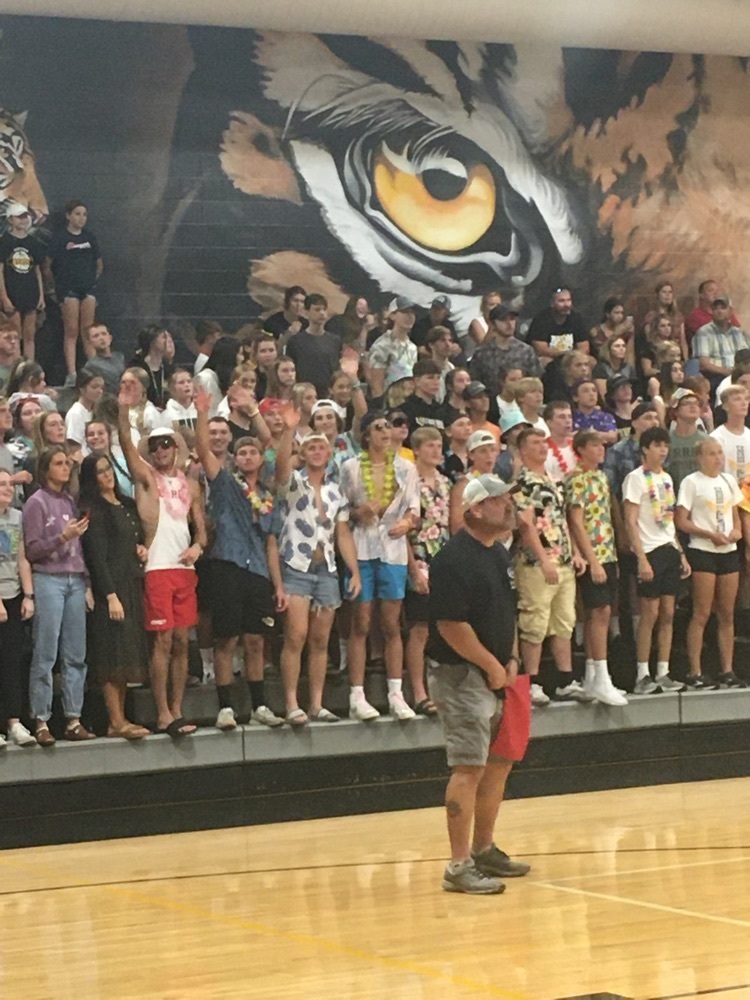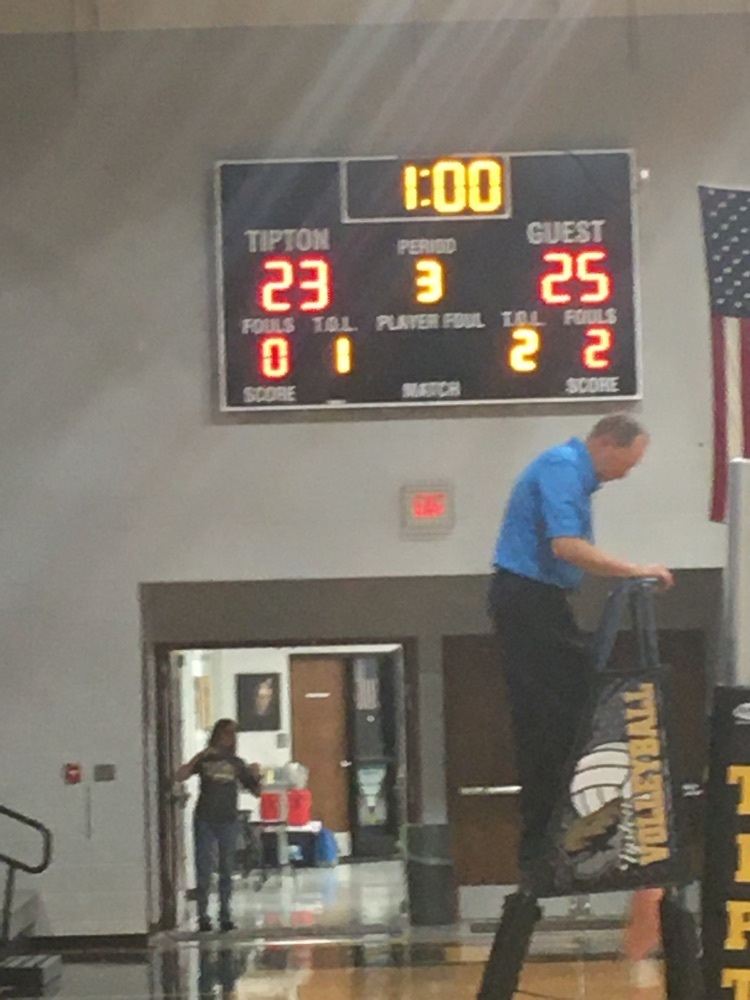 Home opener for Tipton Volleyball v. West Liberty!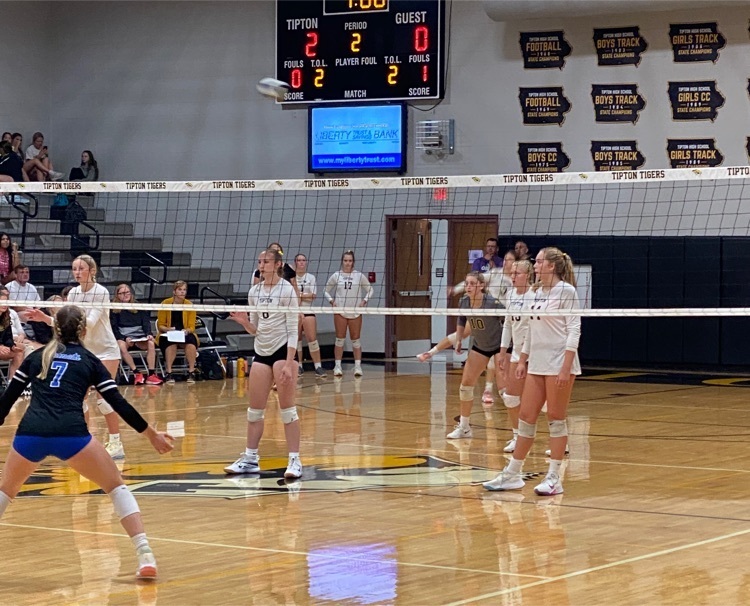 Boys and Girls HS XC had their first outing tonight at a very competitive All-Class meet! Boys finished 3rd and girls finished 5th out of 12 teams. Go Tigers! In action again on Tuesday at home!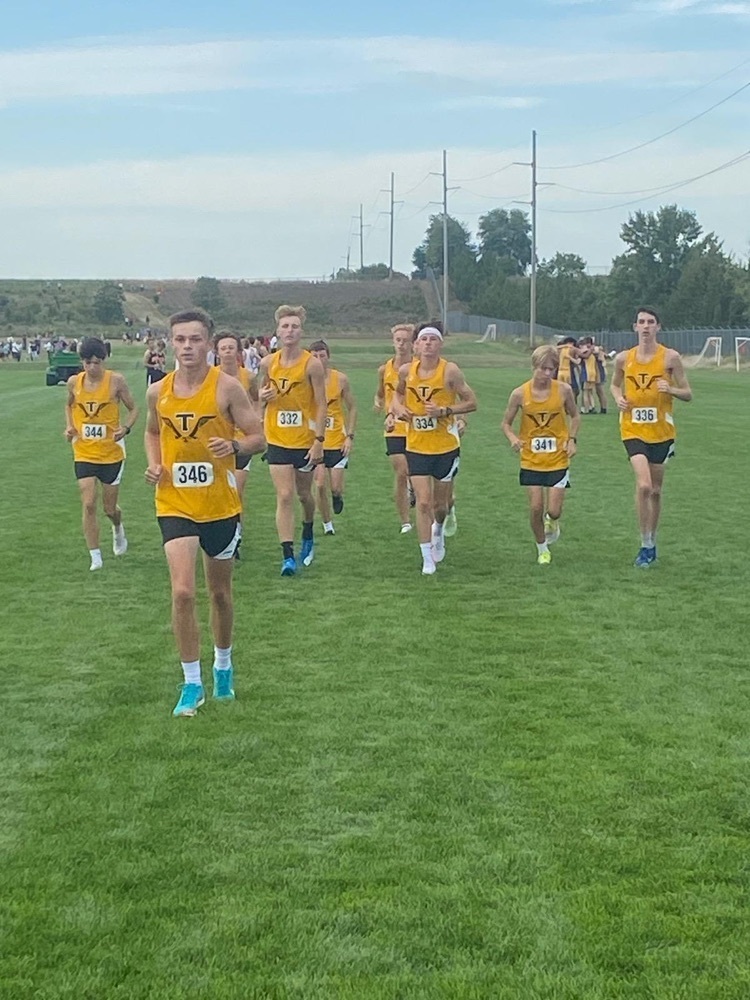 And they're off! The start of the 2022 Cross Country season!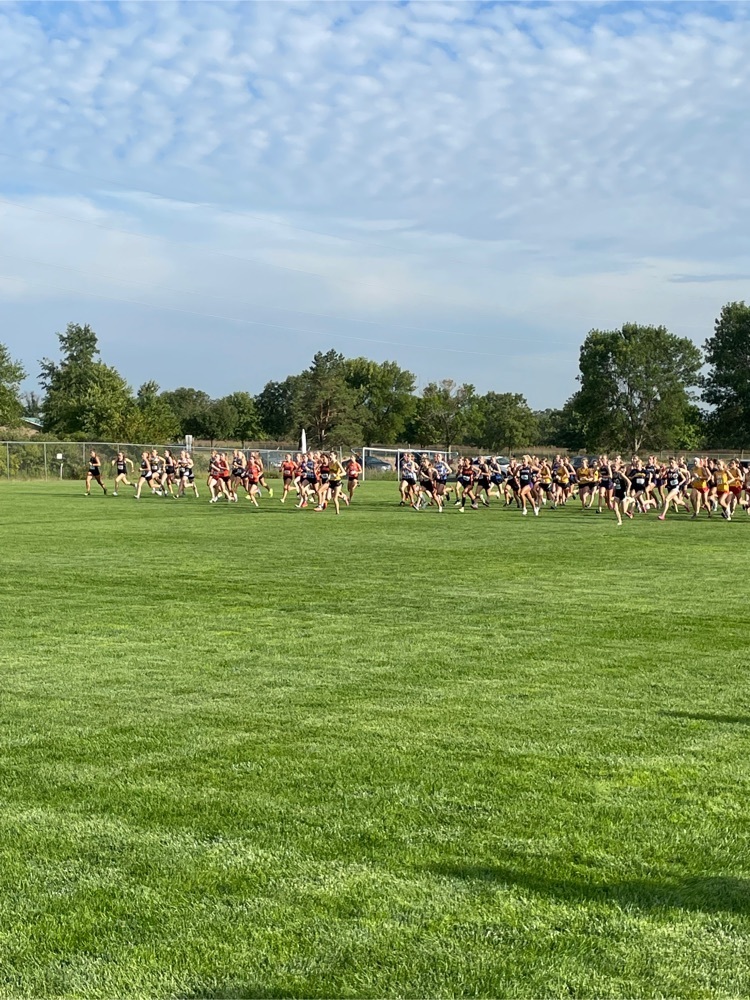 Make sure you tune into TigerCast to listen to the Tipton volleyball home opener tonight at 6pm. Then turn back in Friday as the Tiger football team take pm Mediapolis at home at 7pm. Tigercast can be found on the Tipton website, from the TCSD app on your mobile device, or clicking right here!
https://www.thetigercast.net/about.html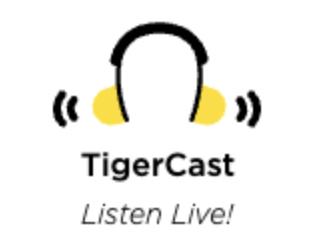 XC Season is underway! Go Tigers!