Message from the Elementary Principal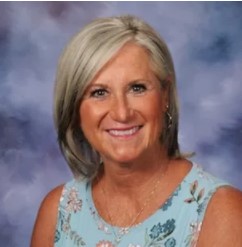 Dear Tipton Elementary Parents/Guardians,
Welcome to Tipton Elementary, a 2017 National Blue Ribbon School!
Our mission is to create a positive learning environment using proven educational practices so all students will experience success and become enthusiastic learners!
We believe that a positive elementary school experience is not just how a child grows and progresses academically, we also believe in providing and teaching social, emotional and behavioral educational supports to help children become good citizens. As an award winning Character Counts school, we strive to be strong and positive role models each and every day!
Our staff truly cares about each and every child that walks into our school! We dedicate ourselves to working hard to do our very best to ensure that all of our students have an opportunity to learn, grow and be successful!
Our motto is: YOU CAN DO IT and WE WILL HELP!
Respectfully,
Mrs. Lori Hill, Preschool-4th Grade Principal
Look What's Happening at the Elementary School...