Message from the Middle School Principal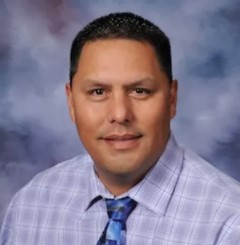 Welcome to Tipton Middle School and the 2021-22 school year.
We are a 5th – 8th Grade Building with about 305 students. We have 24 teachers and a great support staff that is committed to our community and our students. Our staff is looking to make this year one of learning, discovery, and hopefully some fun along the way too. We do our best to make sure that pride in TMS continues and that the building is a place of learning and growth. Middle School is a dynamic time in the lives of our young people. There will always be ups and downs as they are finding out who they are and navigating the world of adolescents but we want their years here at TMS to be an unforgettable experience.
This year we will be focusing heavily on the Leader in Me and how this process will help with our school culture, student behaviors, and giving students a voice in the leadership of their school. The middle school is also digging deeper into Personalized Learning and Trauma-Informed Instruction which should align well with the Leader in Me. The glue that binds all these initiatives together is going to be relationships. That is so important student to student, student to staff, and school & family. To be our best we must all work together.
More TMS information can be found on our social media pages:
https://twitter.com/TiptonTigersMS
https://www.facebook.com/TiptonTigersMS/
On behalf of our staff, we look forward to partnering with parents/guardians and the Tipton community to give our kids the best education possible. If you have any questions or concerns please let me know. My email address is troy.smock@tipton.k12.ia.us or you can make an appointment to meet in person.
Troy Smock, Middle School Principal
Look What's Happening at the Middle School...