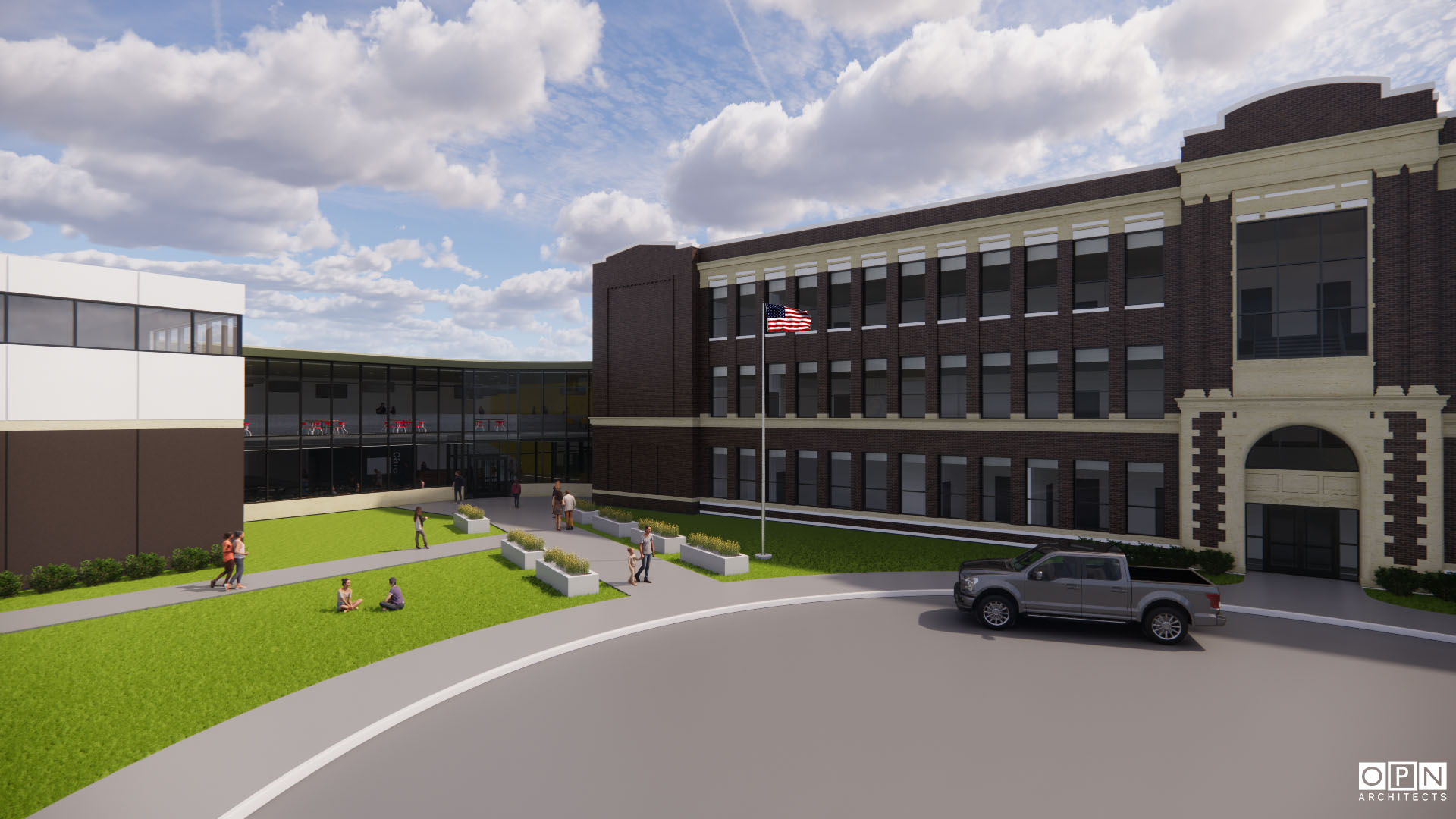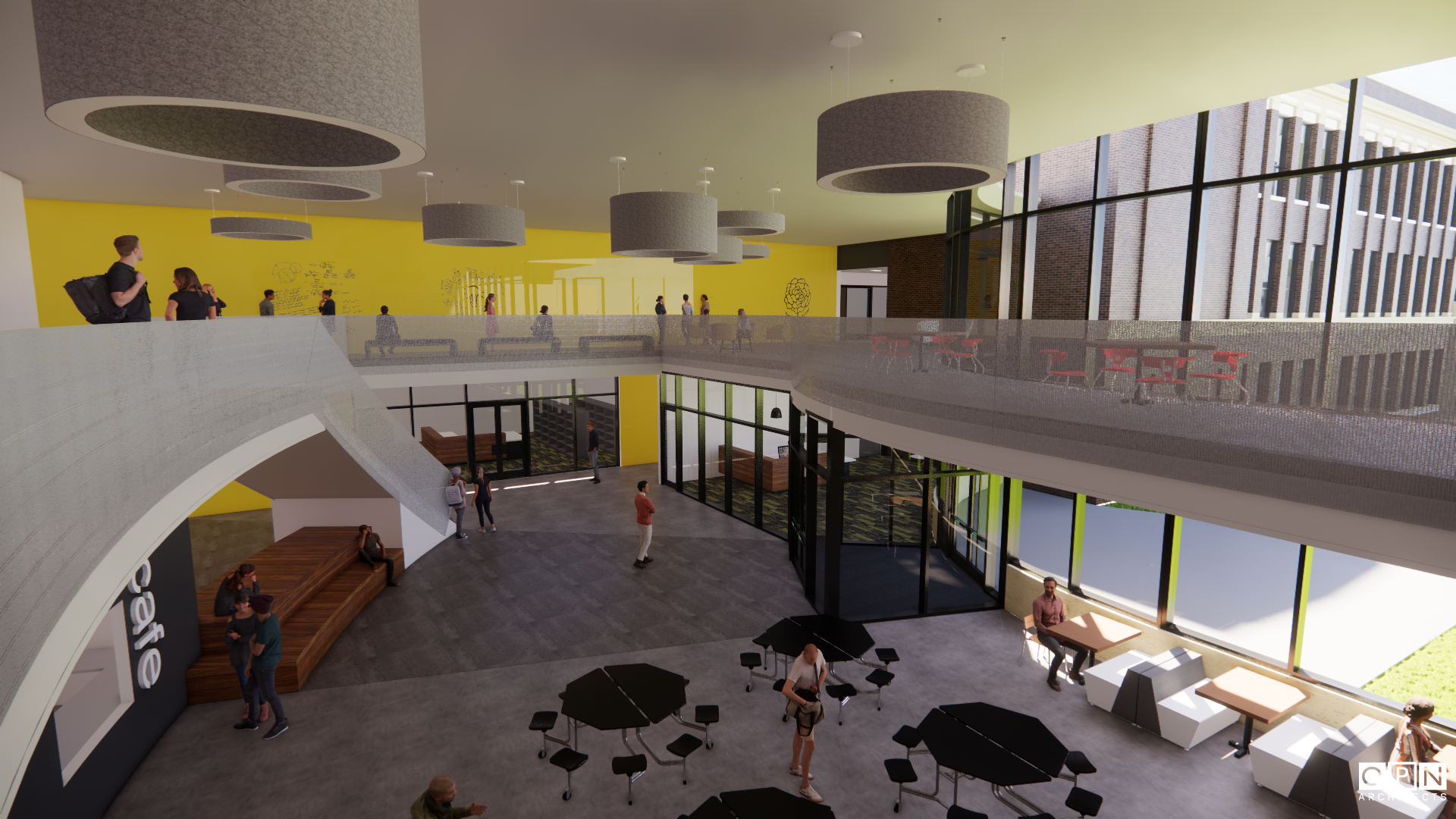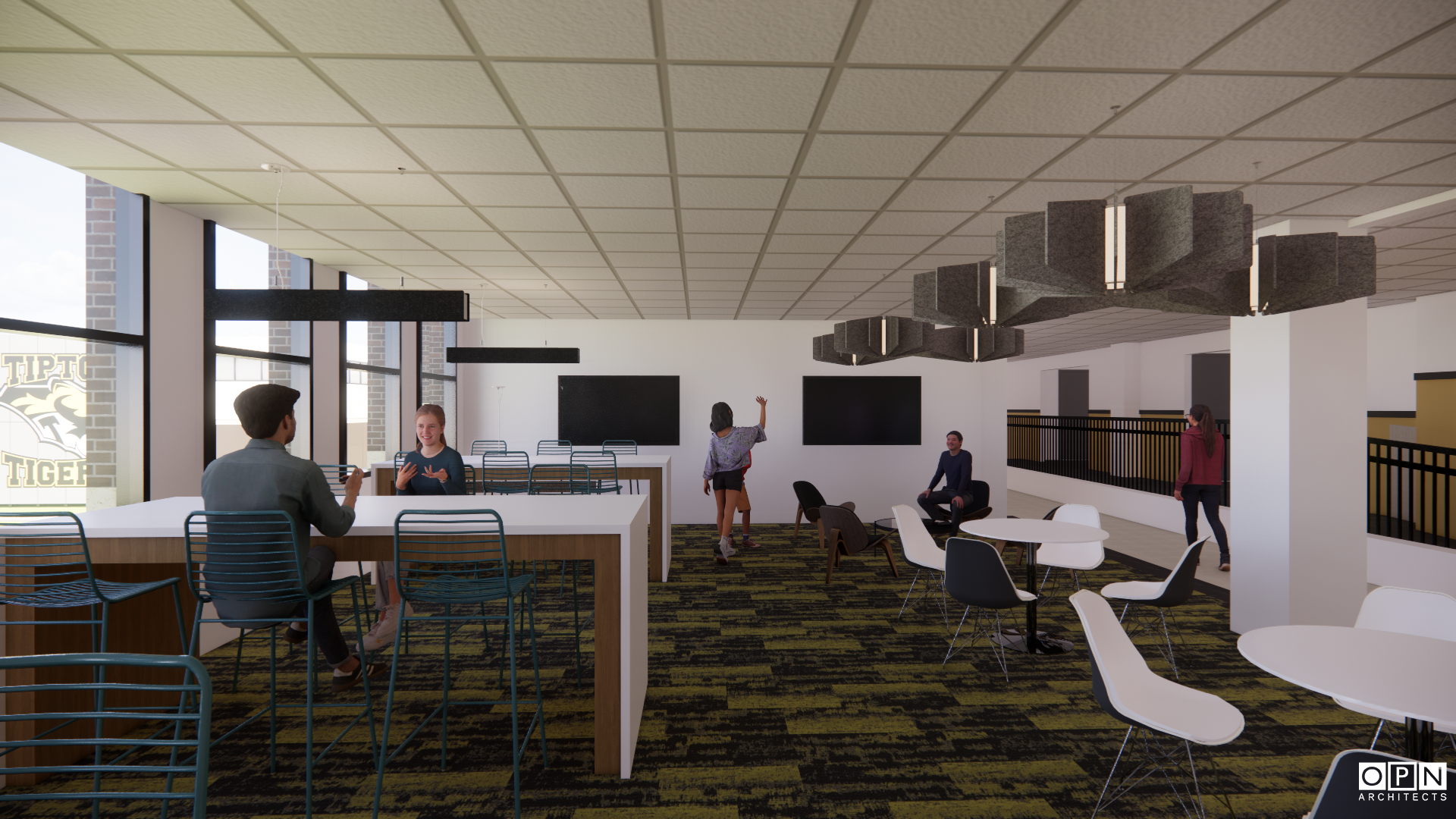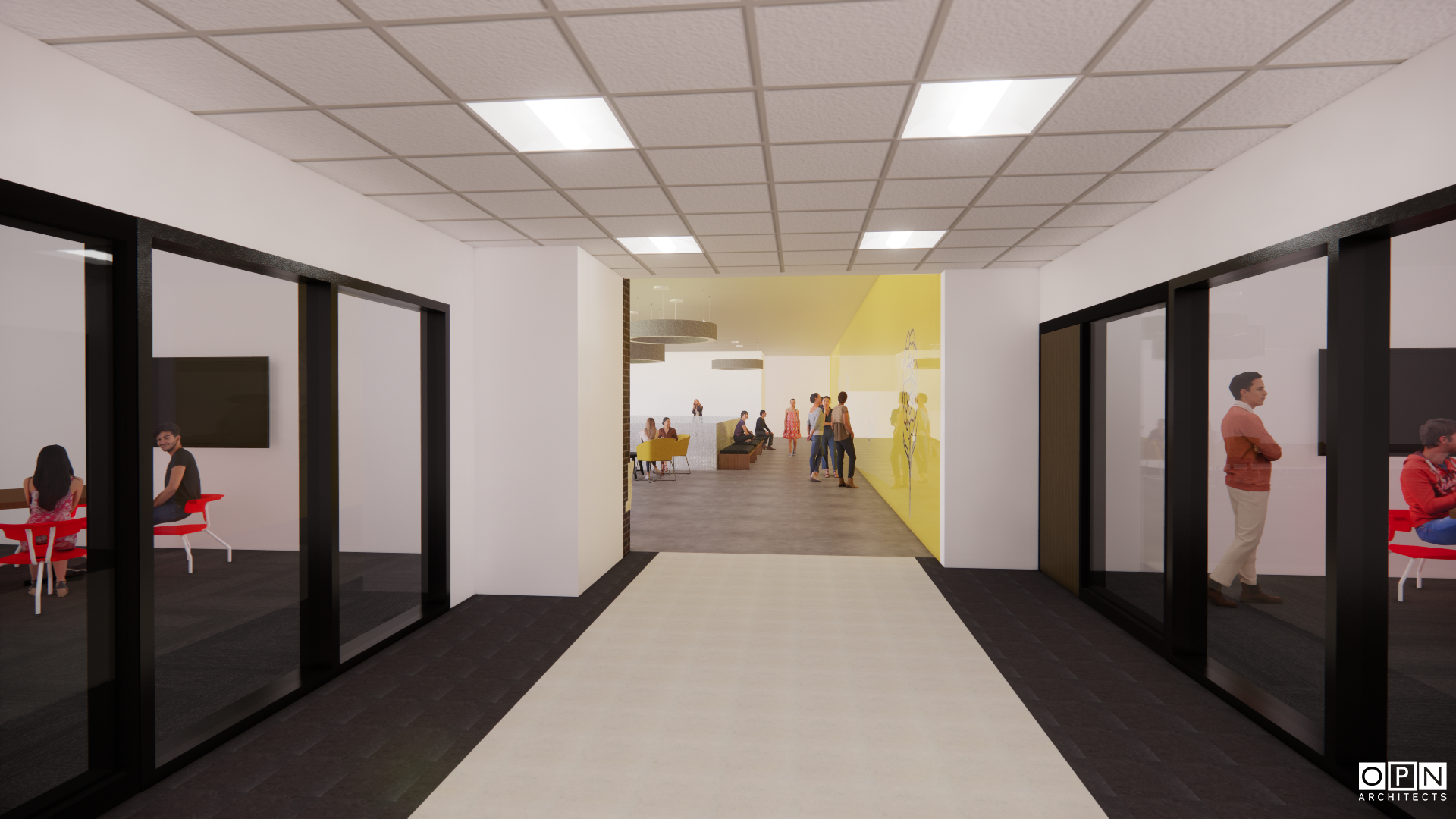 WHY ARE WE VOTING AGAIN?
The issues in the high school haven't gone away. The high school, our district's oldest building, still does not meet current needs of our students and educators. While it is structurally sound, the building's spaces are dated, and in some cases either undersized or used in ways not originally intended. Tipton has always derived great pride from its schools. Our nearly 100-year-old high school is a testament to our community's long-standing commitment to investing in the spaces where we educate our next generation. After investing in our middle school, it is time for the district to invest in the high school to better serve future generations of Tipton Tigers.
WHAT IS THE PLAN?
The plan focuses on improved learning spaces with extensive renovations throughout the existing high school. An addition to the northwest will now serve as the building's main entrance, with relocated high school administration offices and library. The addition will also include a commons with a kitchen and serving area, classrooms, student collaboration spaces, and a new competition gym.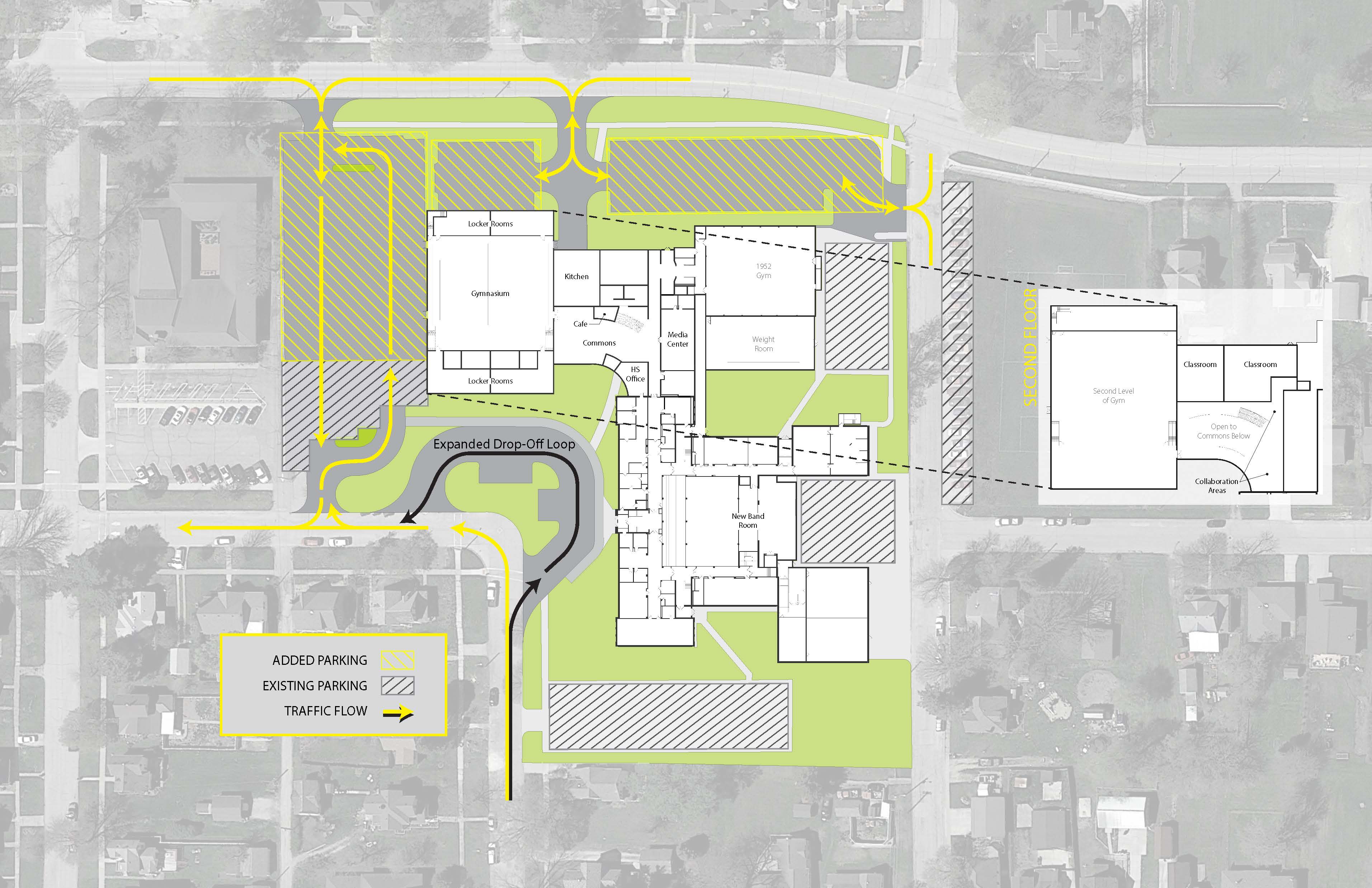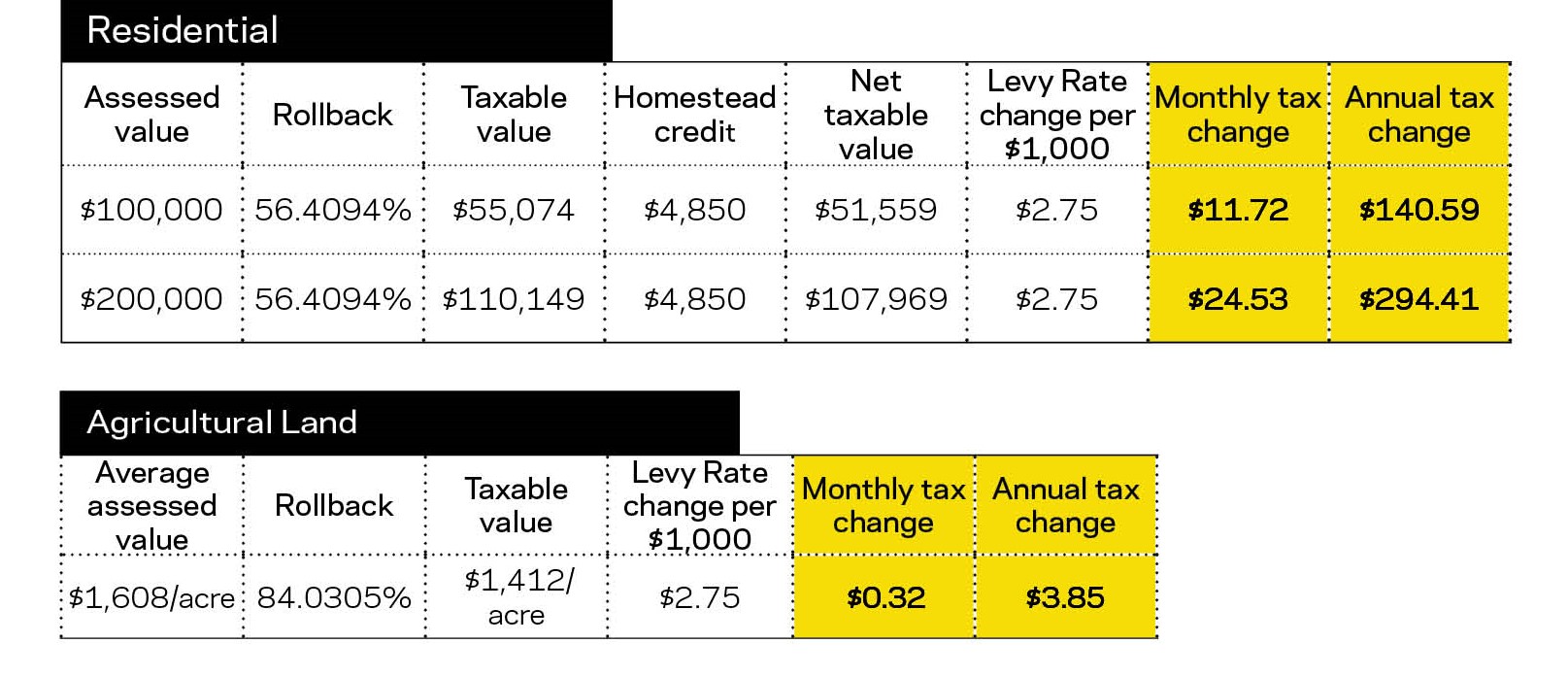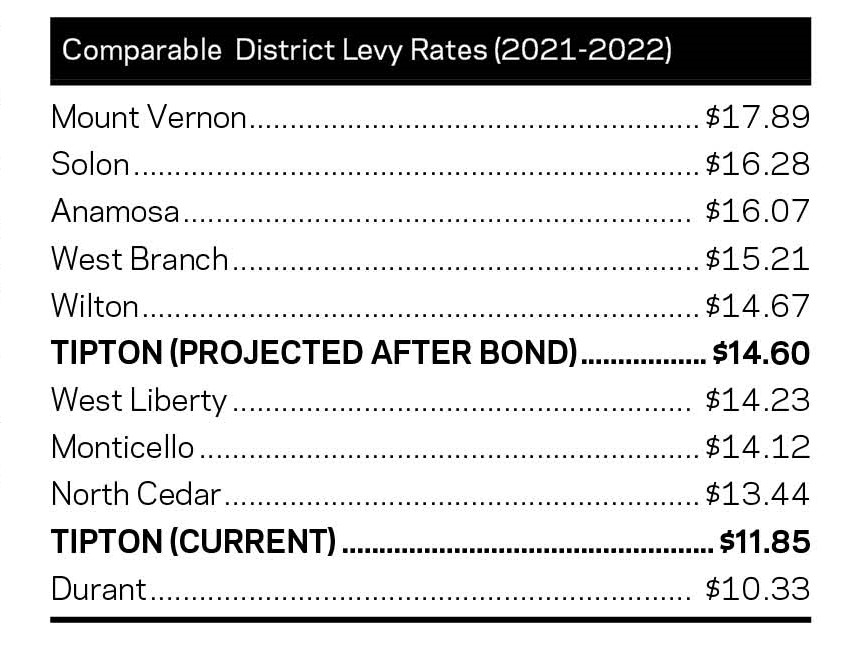 HOW WILL WE PAY FOR IT?
The renovations and addition will cost around $26.6 million dollars. To fund this plan, the school board has identified two funding sources:
A general obligation bond for $18.1 million will pay for extensive renovations throughout the existing high school; an addition with a secure entrance, high school administration offices, media center, a commons with a kitchen and serving area, classrooms and other student collaboration spaces. Voters will be asked to approve the bond, which will affect property taxes, on Sept. 13.

Borrowing approximately $8.5 million against future revenue from the Secure an Advanced Vision for Education (SAVE/one-percent sales tax) funds to pay for a gym addition to the high school. The use of sales tax revenue for facility improvements has already been approved by Tipton voters and does not impact voter's property taxes.